We will no longer be selling yorkie puppies. Here is what we have available in our adults. This is the last one for sale.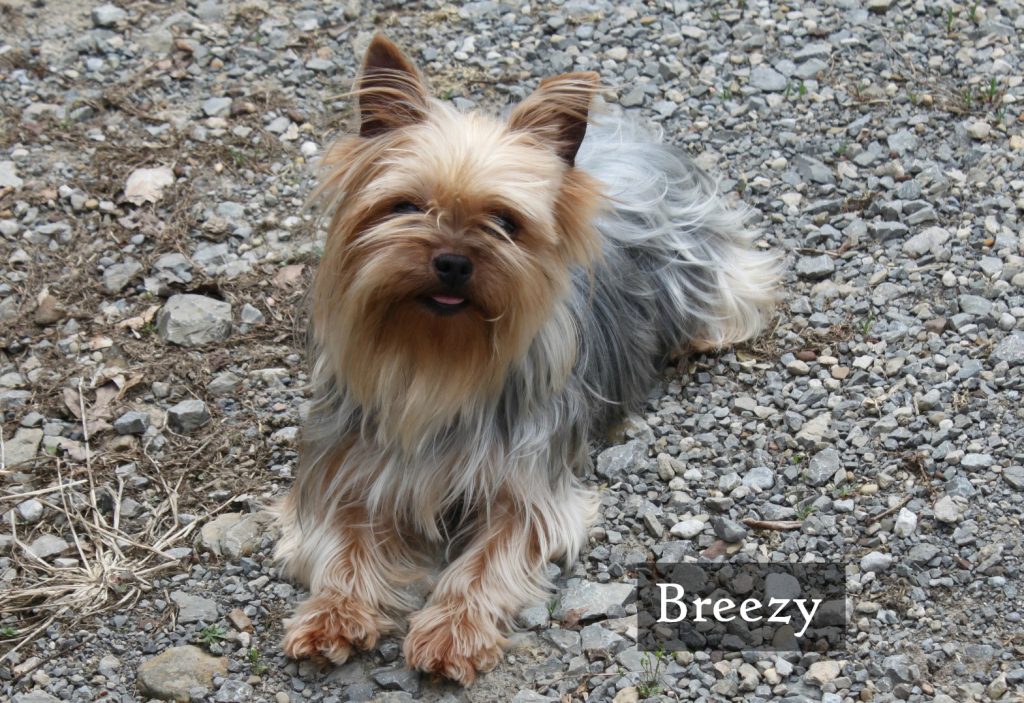 Breezy is a sweet little girl. She will be 3 in June. She has had puppies before
and is a great mother. Weighs 6 lbs 11oz.  She is out of Xavier and Twinkle.
Carries Chocolate. She will sell for $800 as pet and will be spayed first, Or I can sell her
with full AKC for $1200.