Frenchies
Welcome to our French Bulldog page. We have some excellent bloodlines in our dogs. Our sire, Tank, is considered an extreme frenchie with ShrinkABull, Shark & Paparazzi lines. He has an awesome personality and loves everyone. We also have some girls imported from Ukraine.  Feel free to browse the page and check out the pedigrees (coming soon). If you would like to be on our waiting list, just email us with your info and what you are looking for.  All dogs are AKC registered except Dahlia. (she is ckc). These frenchies are sold with limited Akc. Full akc is only available to experienced breeders. If your looking for a well socialized puppy, then please contact us. We strive for the best.
Located in Ohio. We ship or deliver.
Click here for more info on Frenchies personality AKC information

PLEASE READ ALL INFO BELOW!!!!!
All Frenchies are priced with limited AKC. Full Registration is available on most of them for an additional fee to experienced breeders. Our frenchie pups all carry  Shrinkabull and Paparazzi lines. 2 of the moms are imported and have beautiful conformation. Sire is Blue and has the nice big head. Pups all come health checked and have a guarantee. Ohio residents add sales tax. We can ship or deliver for an additional fee. Please talk to wife, husband, parent or whoever you need too before contacting us. It saves us all some time. You will be completely satisfied when buying a puppy from us.
Lulu & Tank Litter
DOB 5/30/2018
Akc registered frenchie pups. These are available for deposit.  Limited or full AKC available.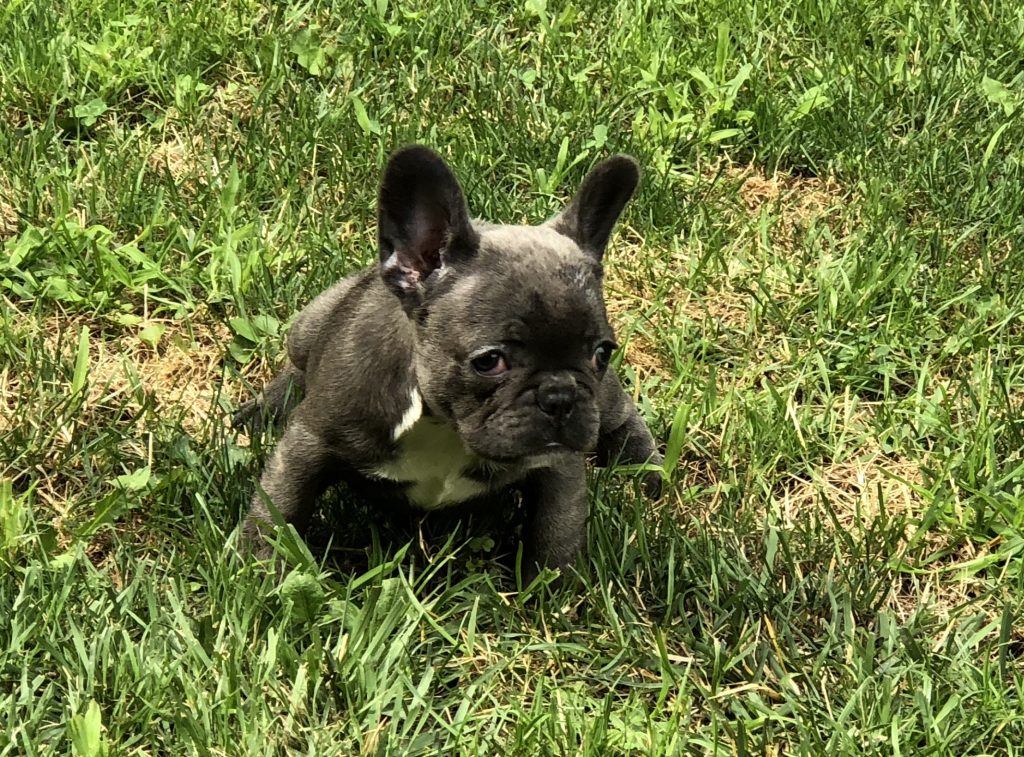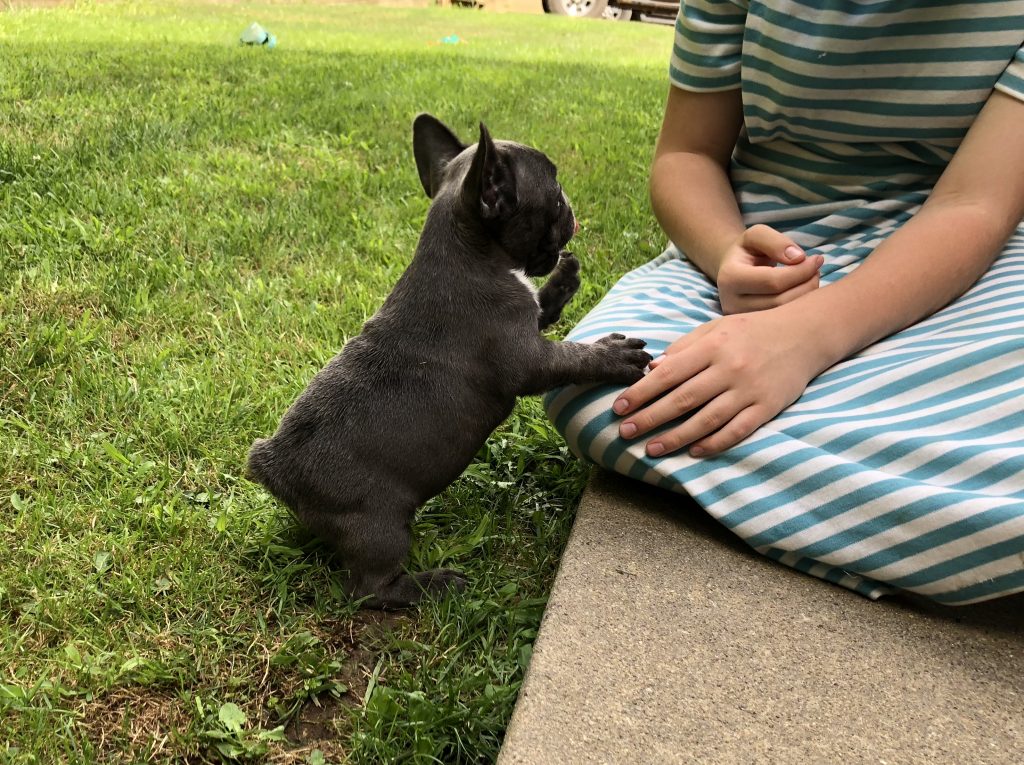 Blue Raquel is $3000 limited akc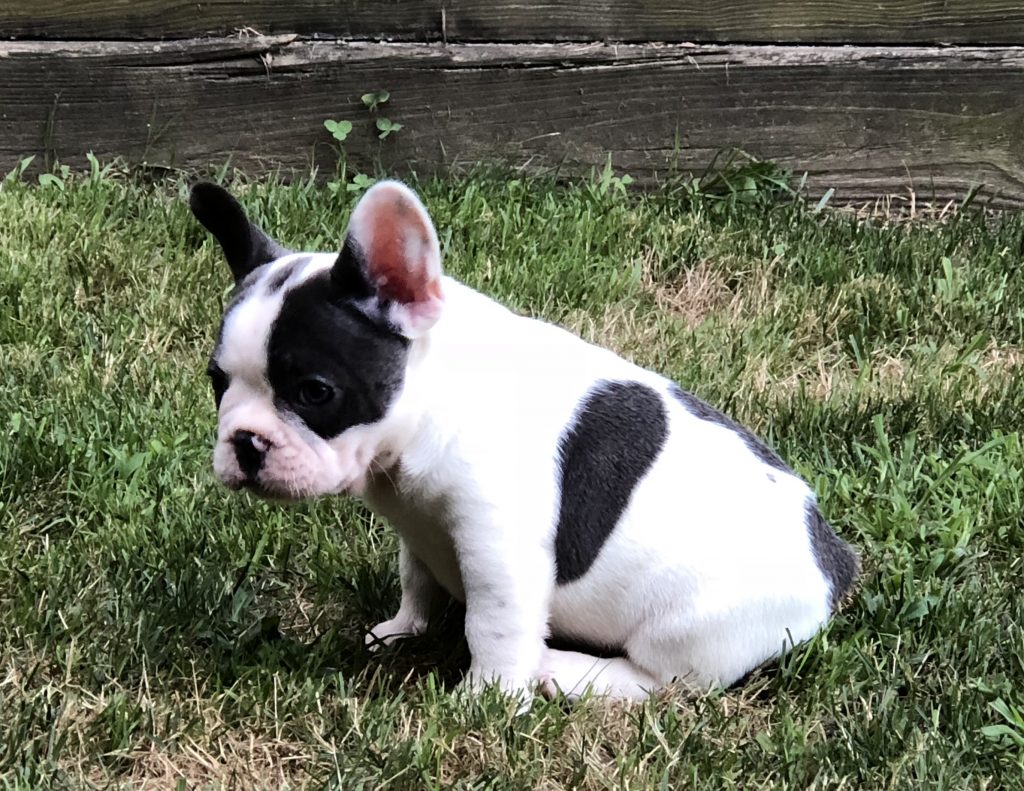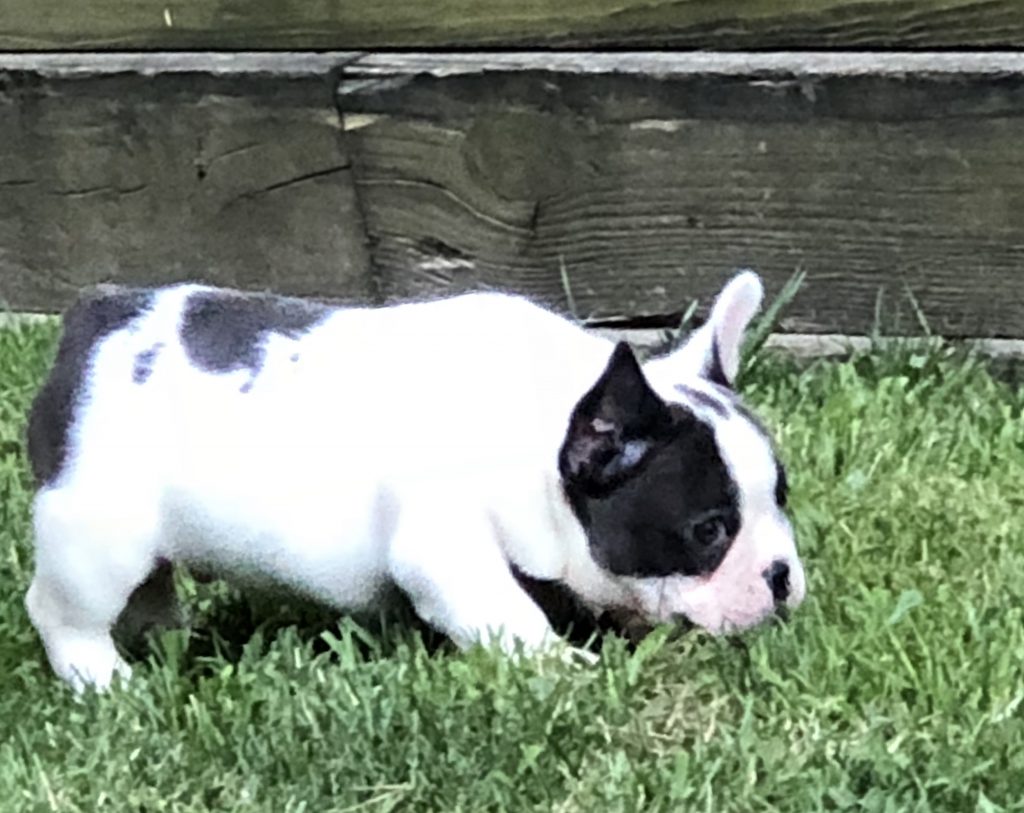 Blue pied Nakota is $2000 limited akc
Dahlia and Tank pup
only 1 girl in this litter. She is a doll! Maybe I should just hide her. 🙂
CKC Registered
DOB 5/29/2018 $3000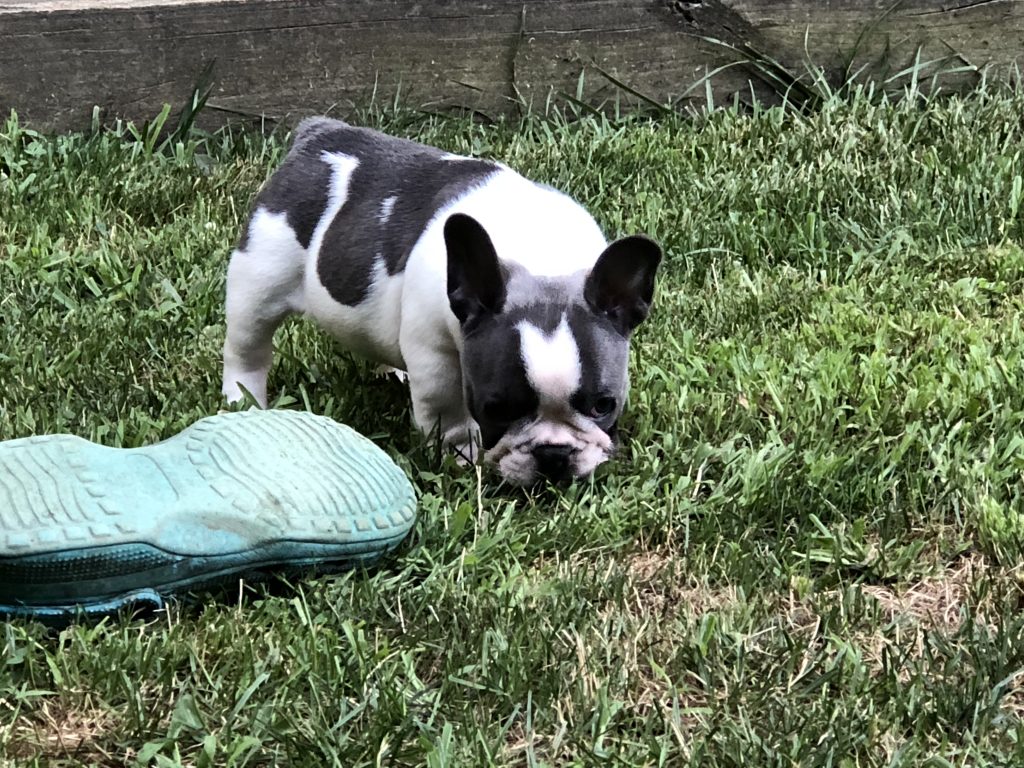 Bianca and Tank litter  DOB 7/18/18  3 females and 1 male. He is on the far right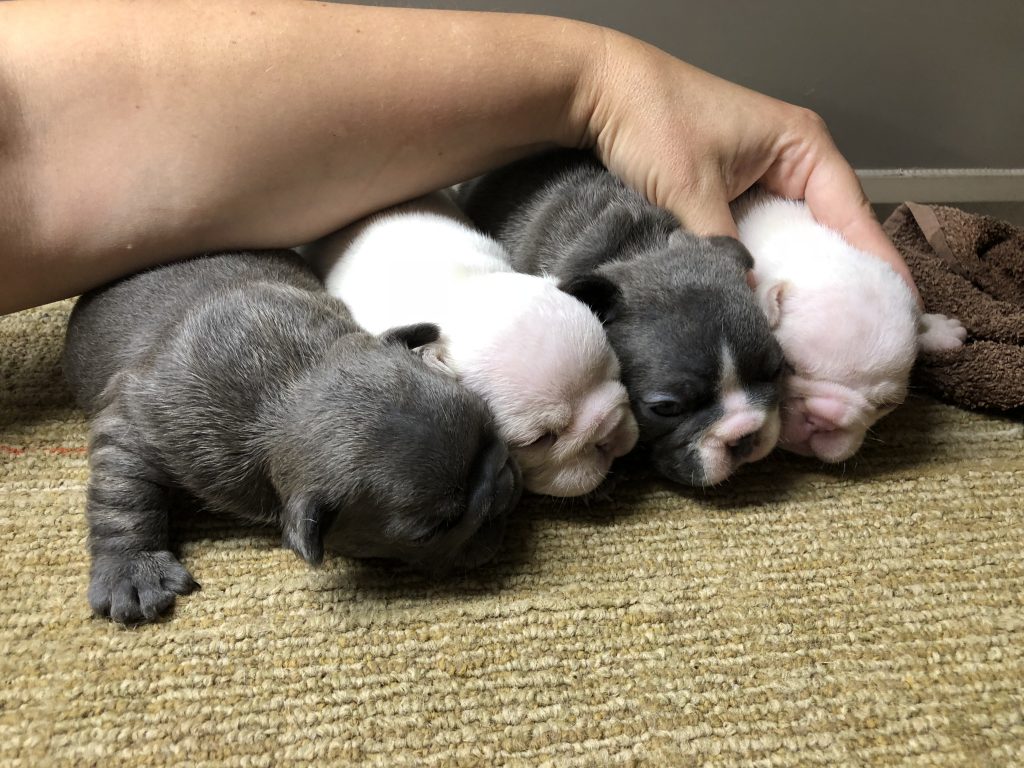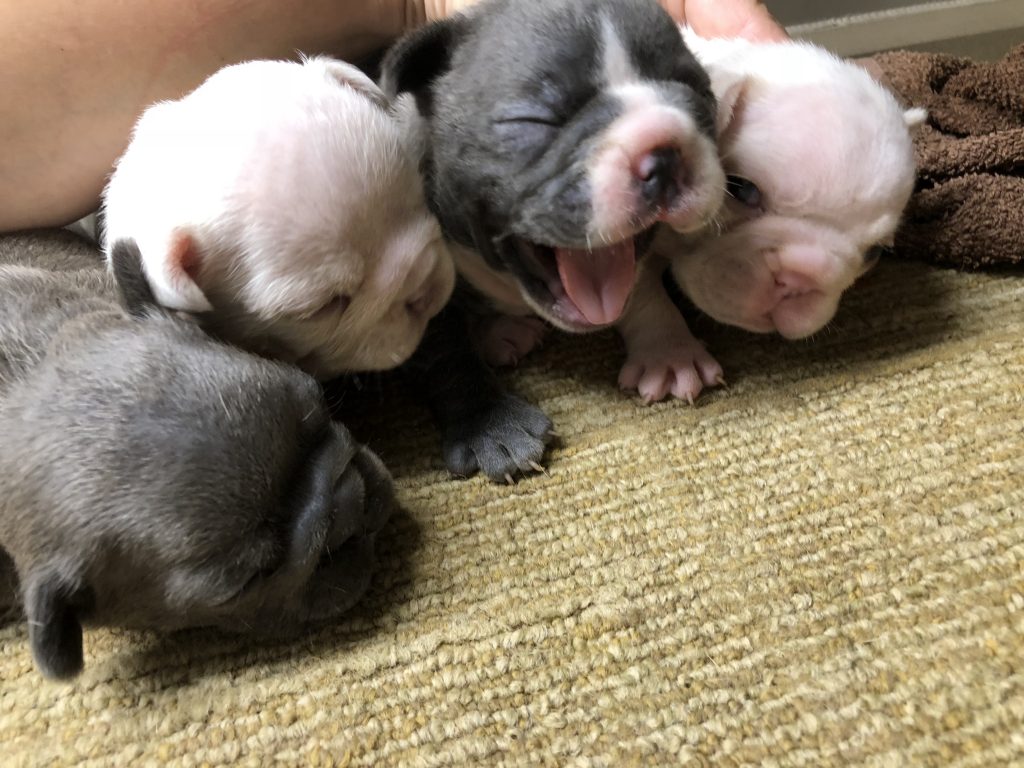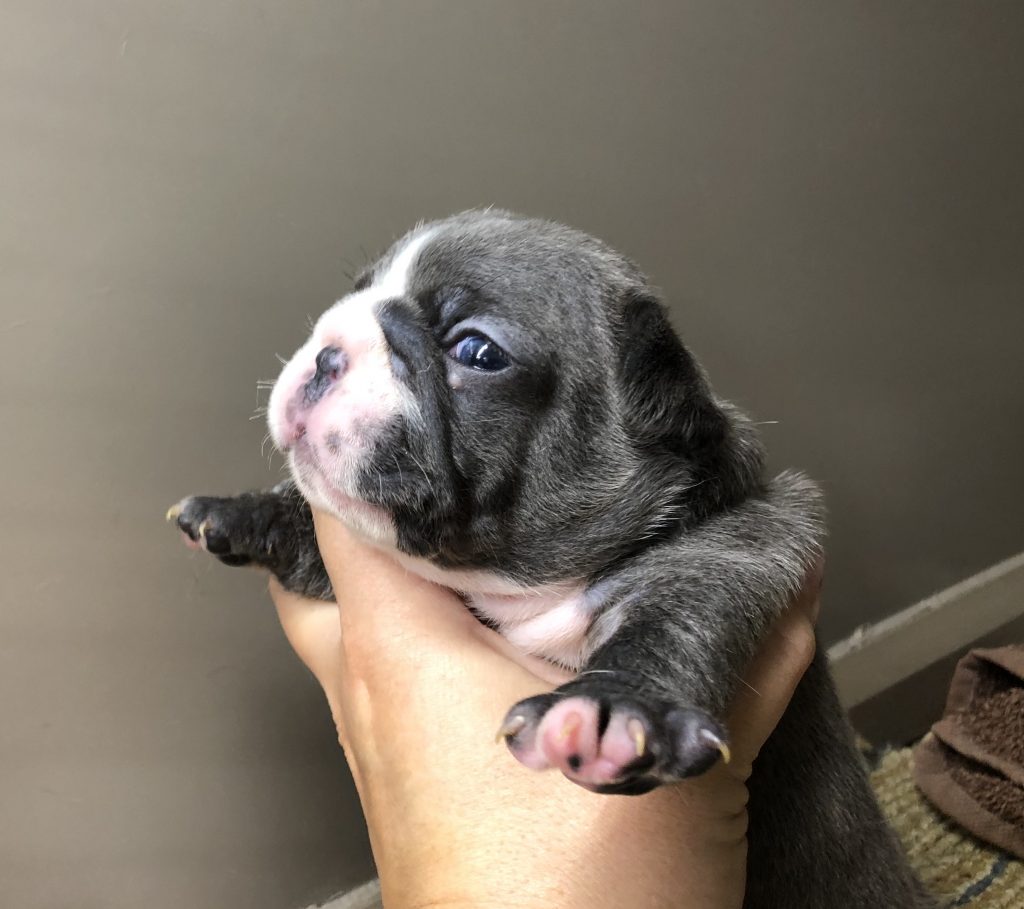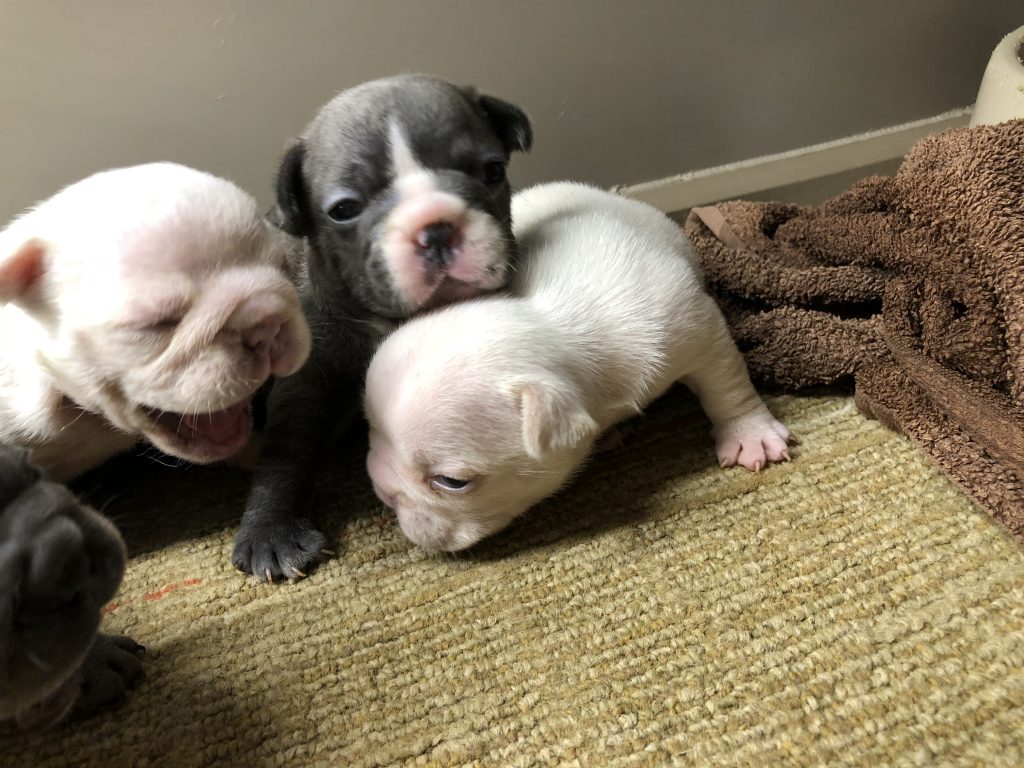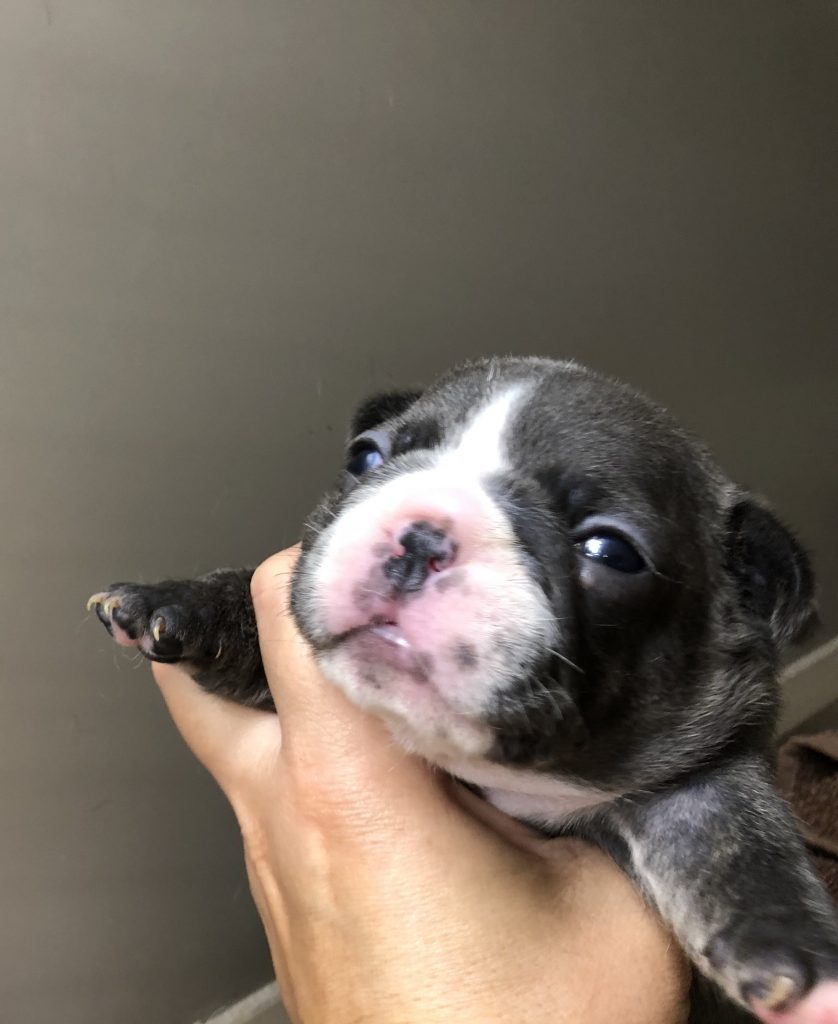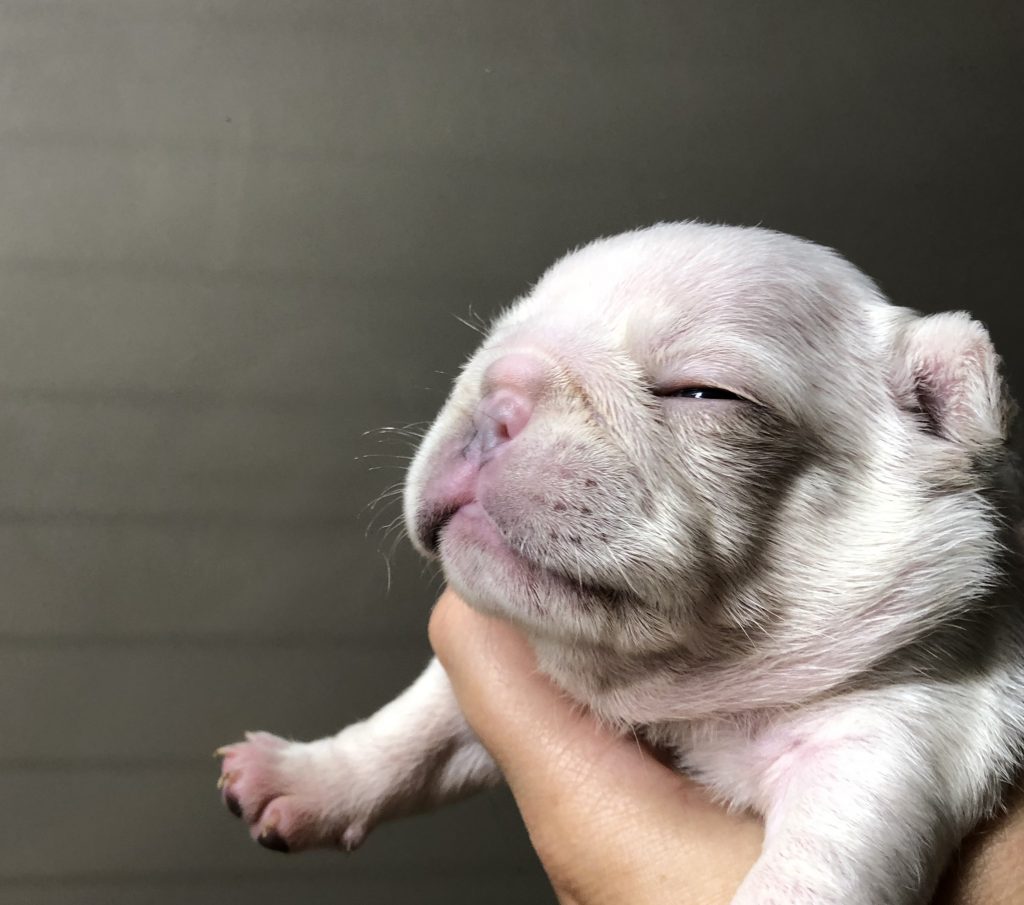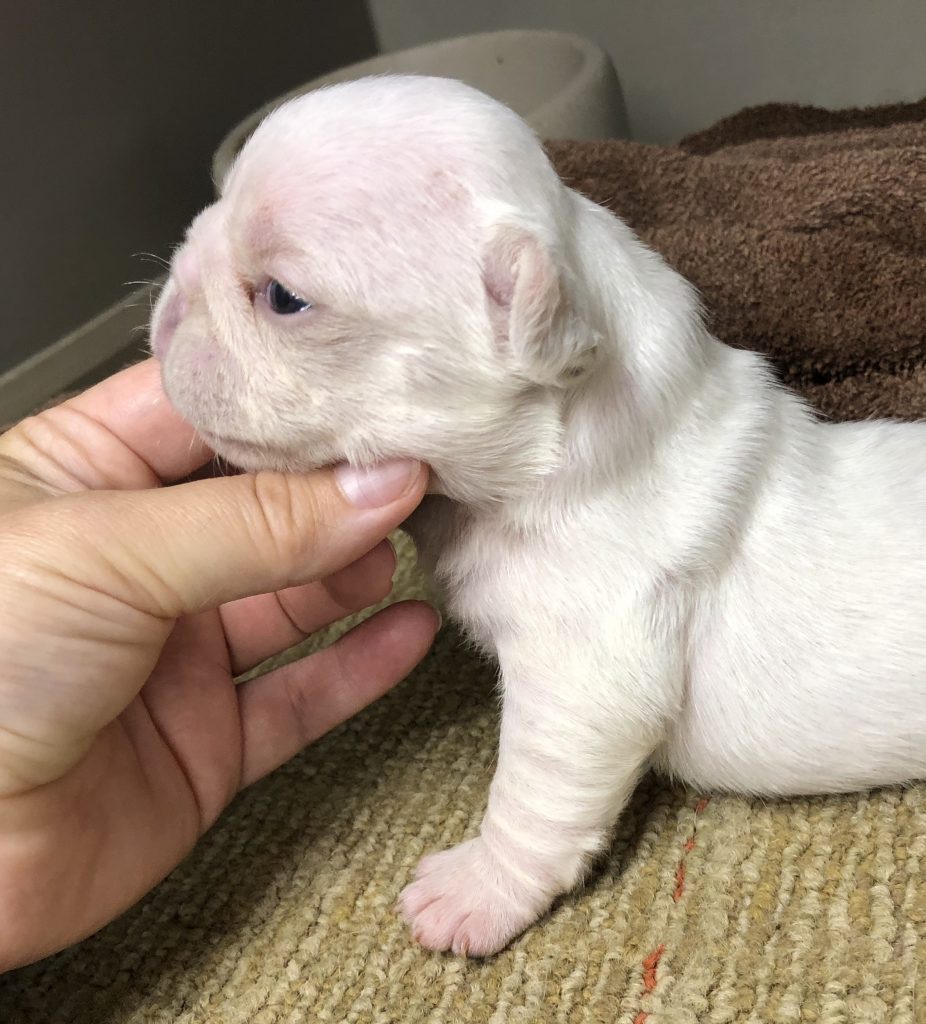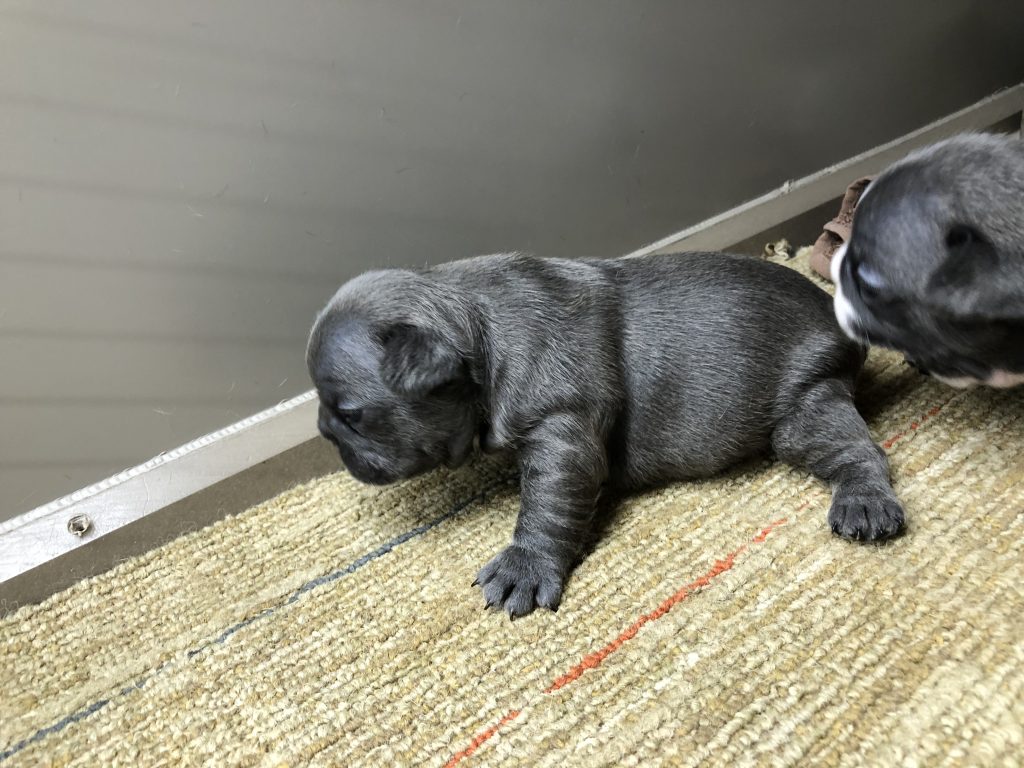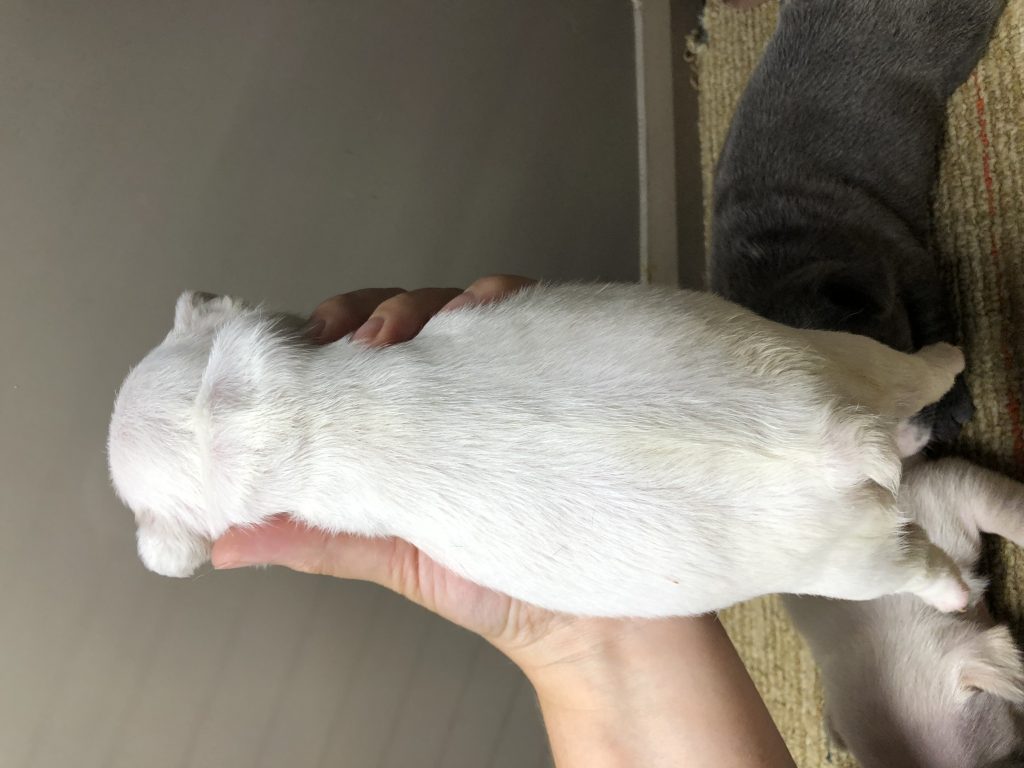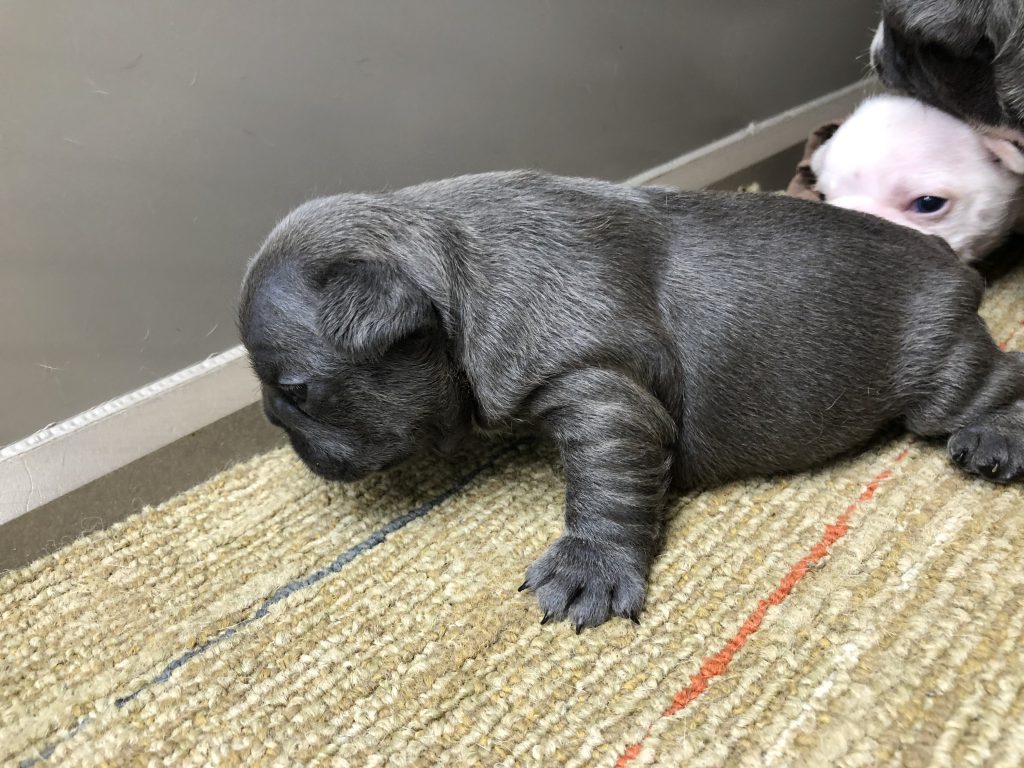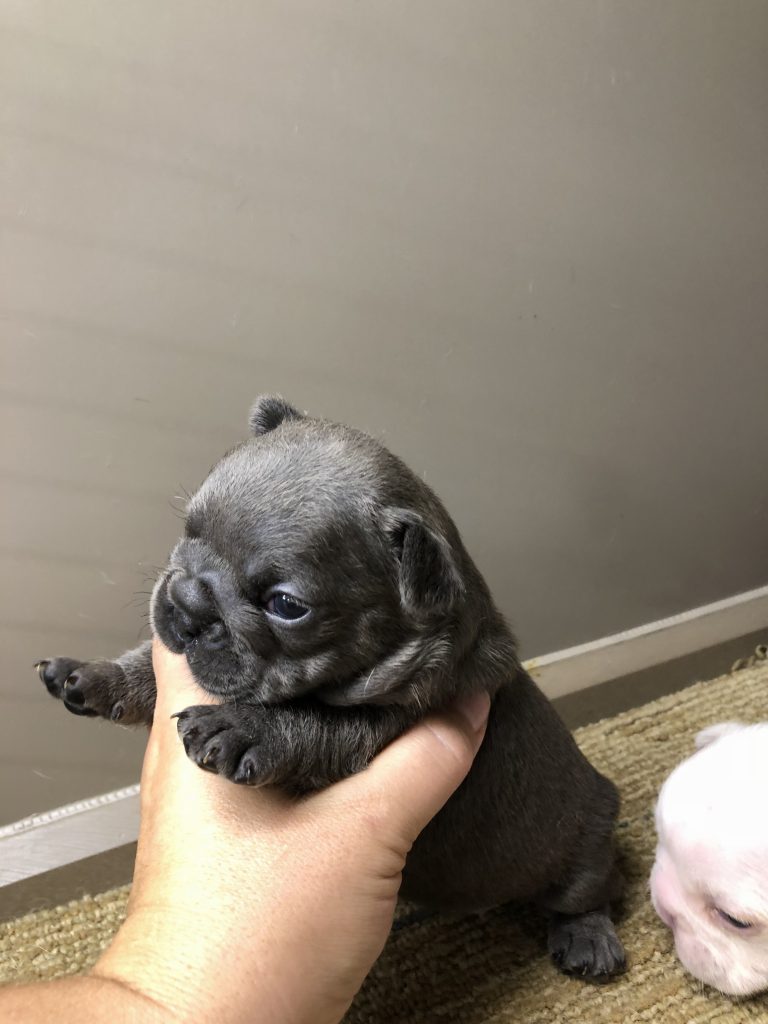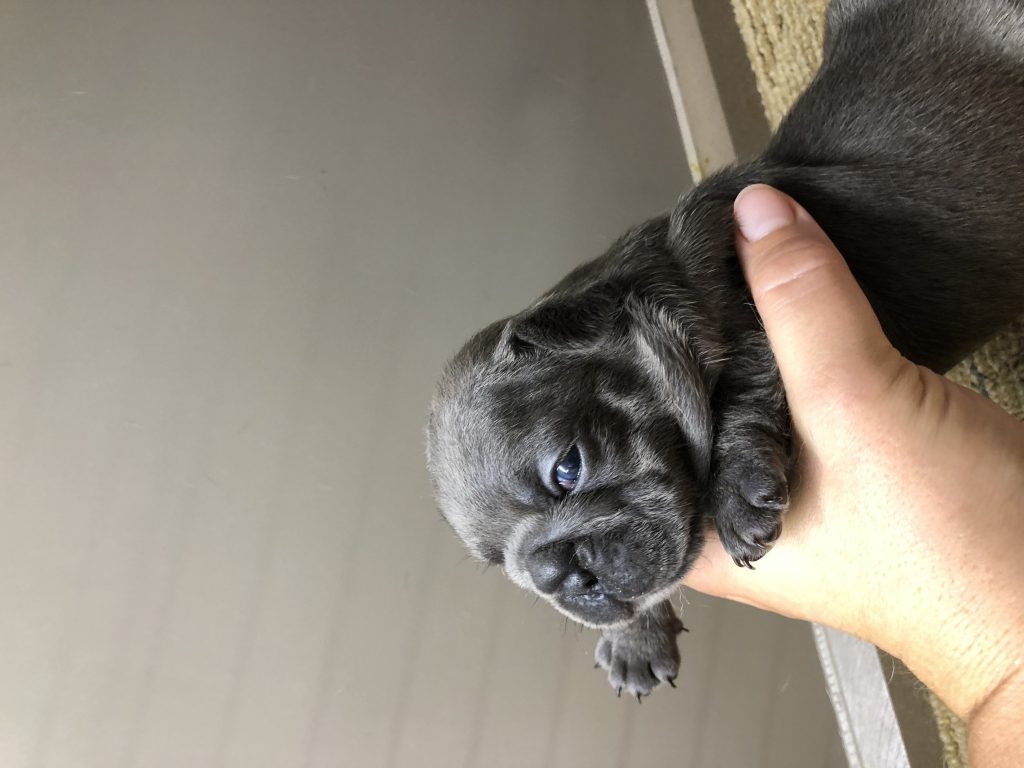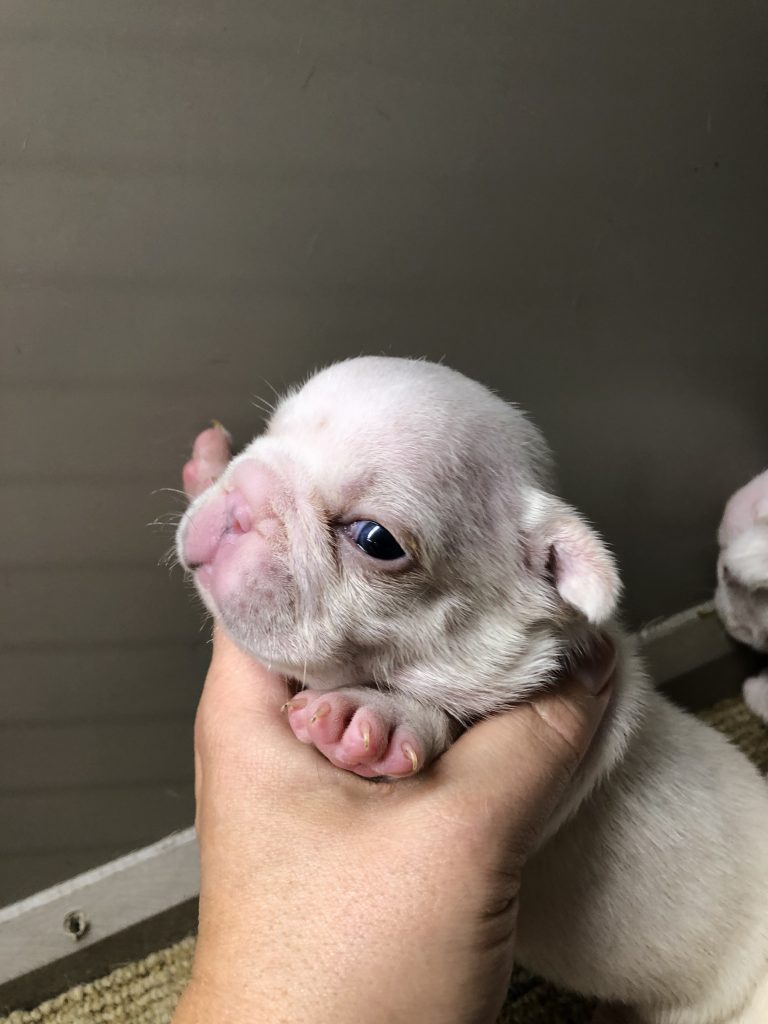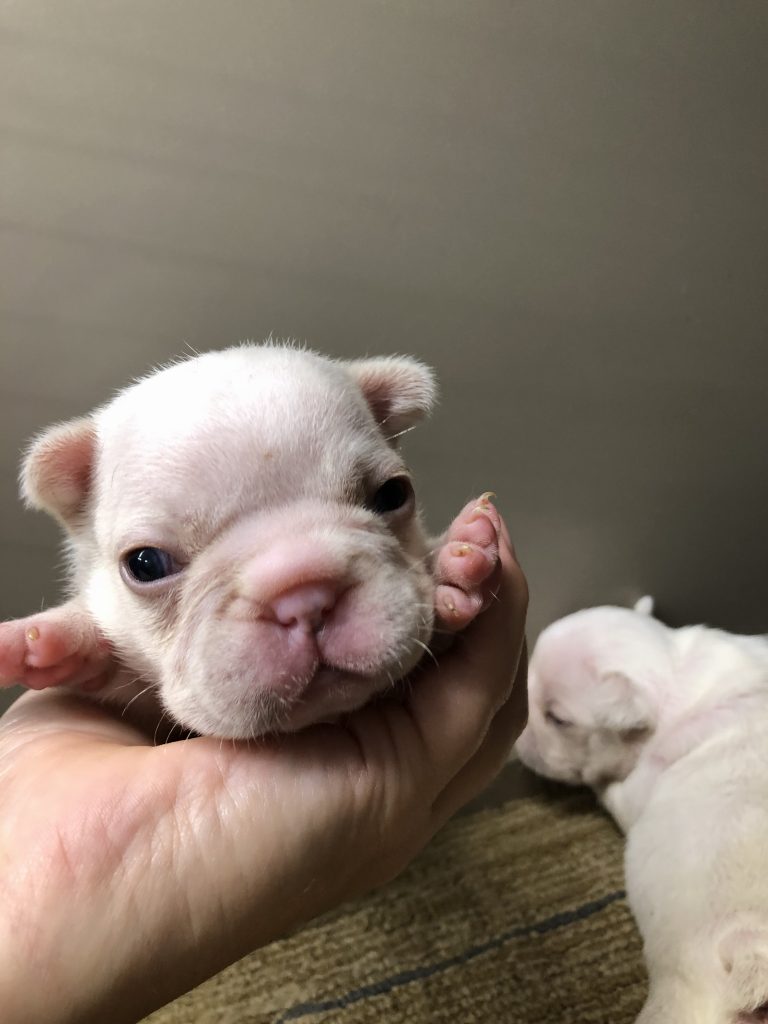 2 blue girls 1 extreme blue pied girl and 1 extreme blue pied male, prices pending dna
---
Mona and Tank Puppies are here!
born August 14th, 2018
pieds are female and fawn is male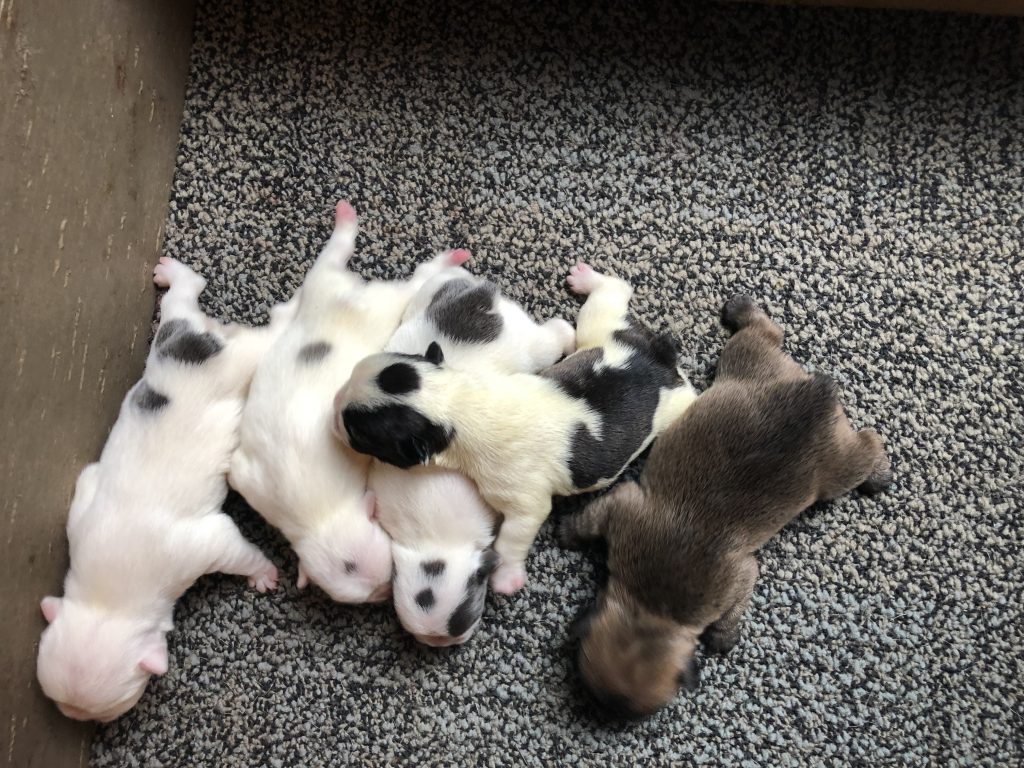 ---
3 brindle males and 1 fawn female
-born Aug. 19, 2018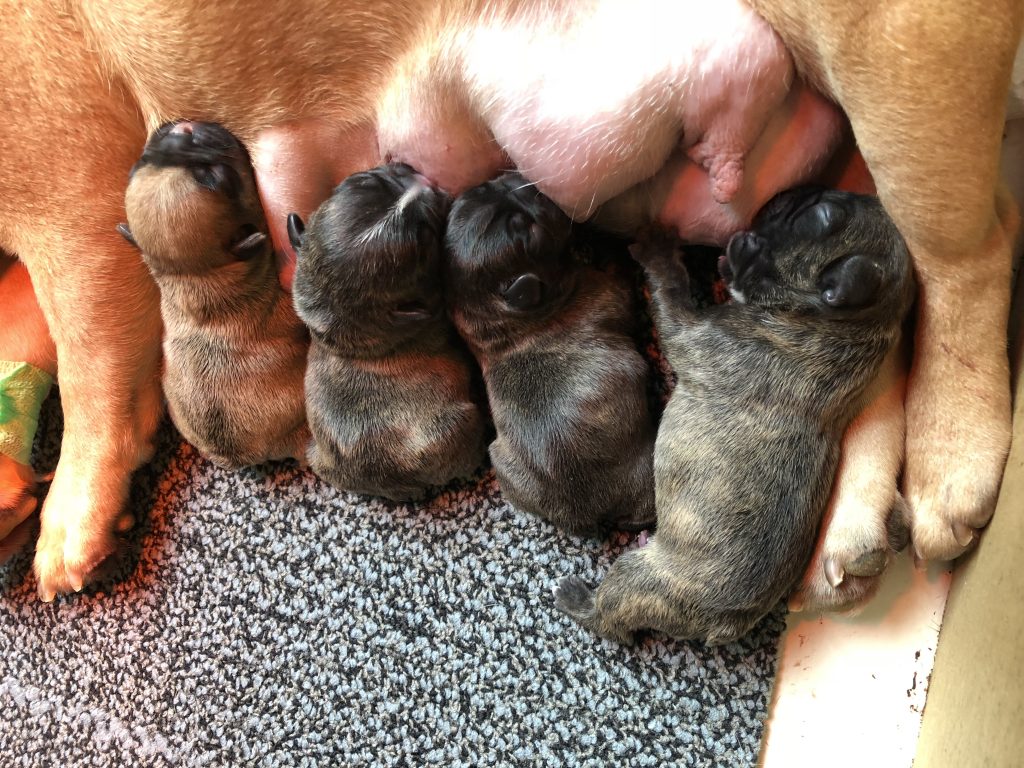 ---
French Bulldogs Mona and Tank litter!
only 1 pup left of Mona's pups 7months old
Dec 27, 2017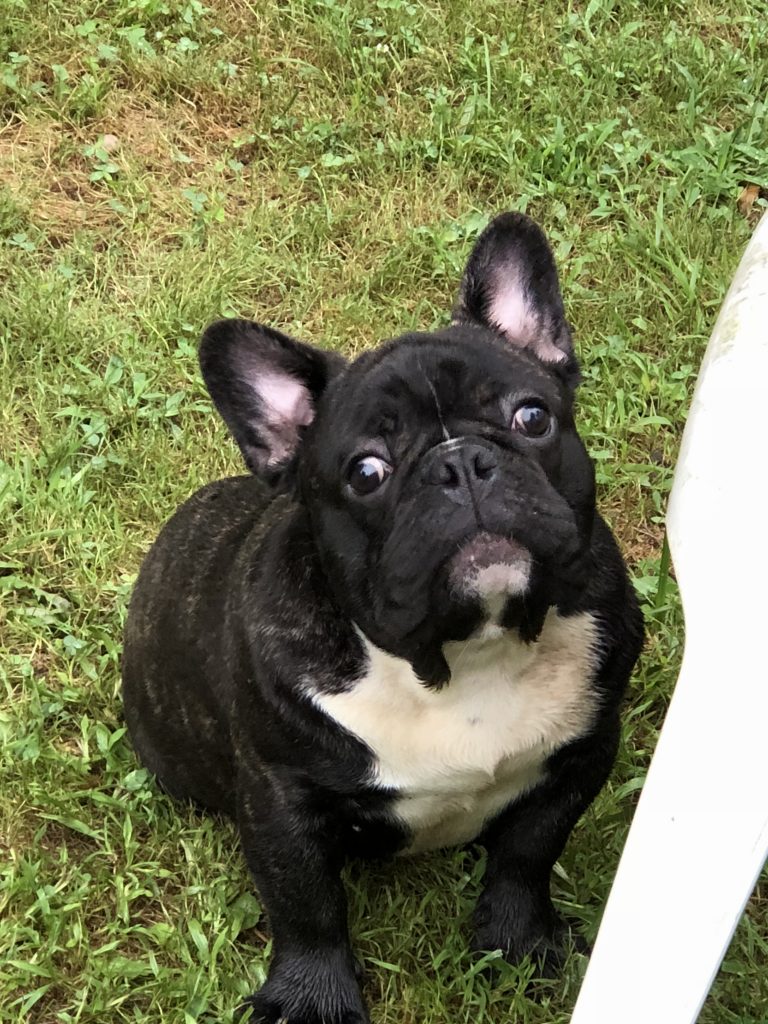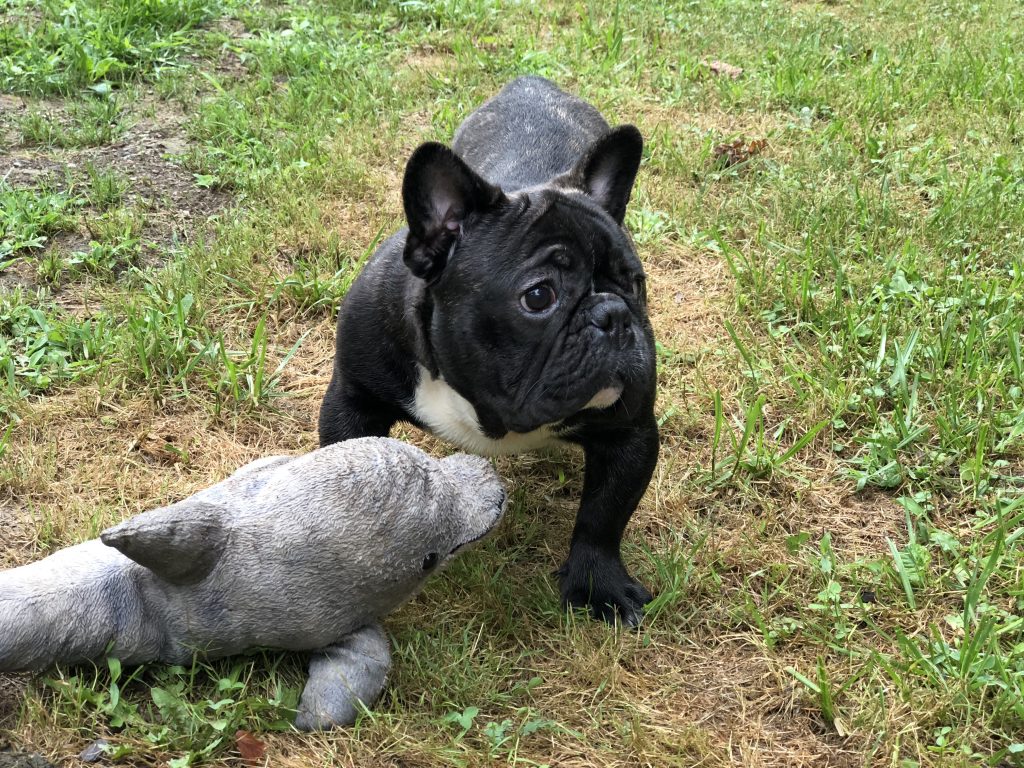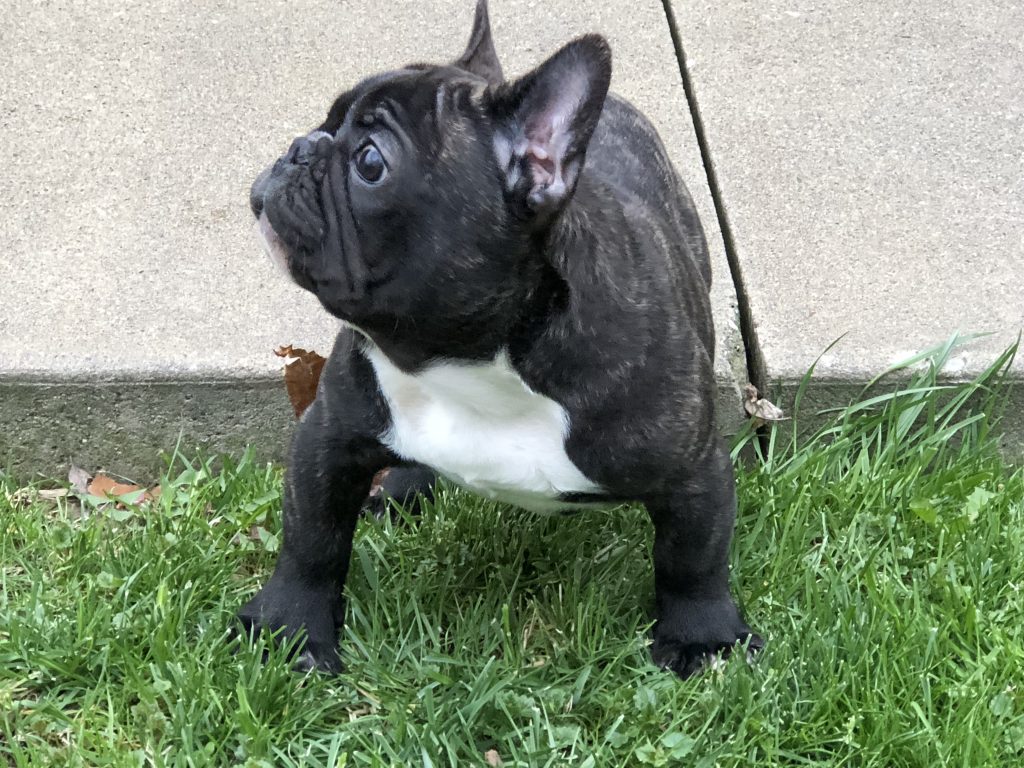 Brindle male  #4379 AKC limited $3000.
$3500 full AKC.  very stocky with short legs
We also have a few adult girls looking for forever homes.
Dahlia will be 4 this fall.  she is a real sweetheart. Will follow us around and is fairly quiet. If you are interested in her please message me.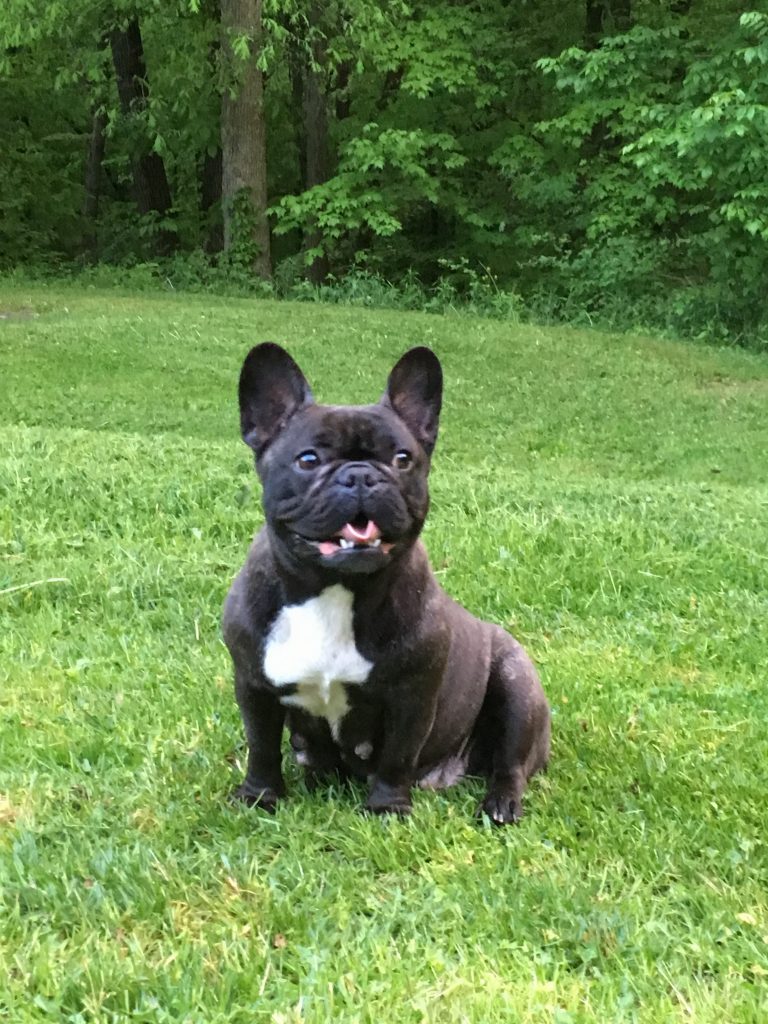 Dahlia
---
Tank our sire
Our Adult Female French Bulldogs and Future girls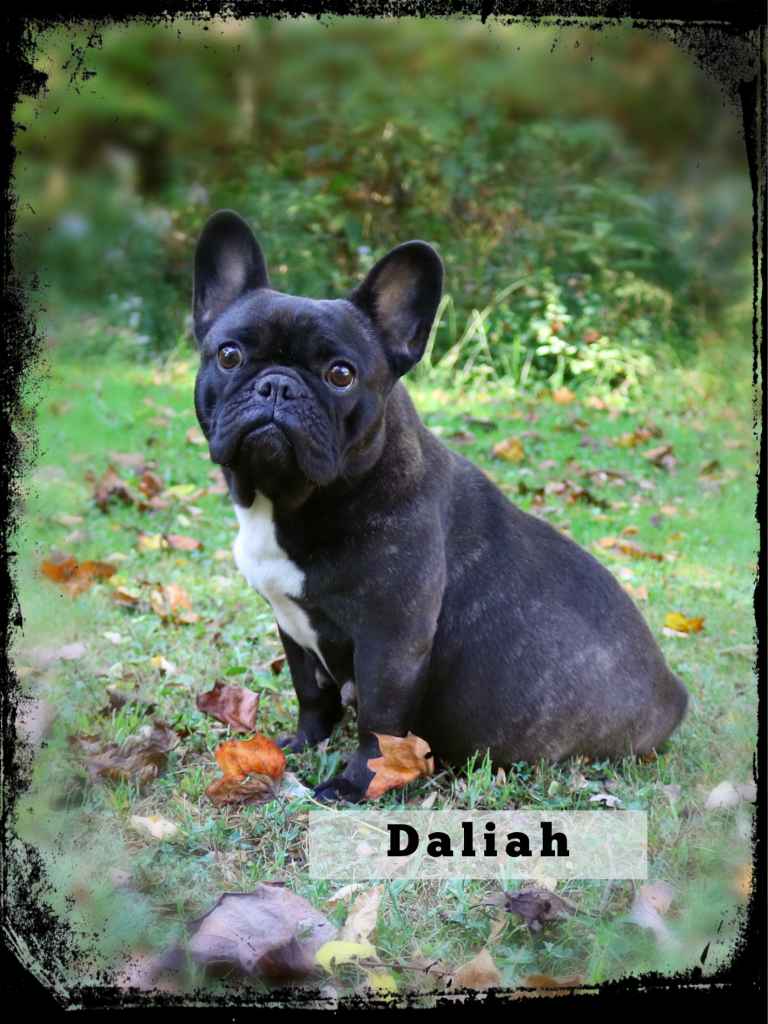 Lulu-Very outgoing. Loves to play fetch