Meet our family friendly French Bulldog puppies!!!
Once a Frenchie, Always a Frenchie
Here you can see upcoming litters and new arrivals. We will be taking deposits to hold puppies at 1 week of age. Contact us to reserve one for you. Prices vary depending on gender, color and pedigree. Contact us with what your looking for to get a price.
Here are the litters we have now and coming soon!
---
Tori & King Tut
All blue/tan puppies 5 males and 1 female
Born March 26, 2019
Tori-mom
Tyrus-male

Rocko-male-pending sale
Tori and King Tut have 6 puppies available. 5 males 1 female. All are blue/tan and no brindle. AKC registration. Taking deposits to hold now. Contact me for price. You can see parents on adults page.
Hugo and Mimi Kia puppies born June 13, 2019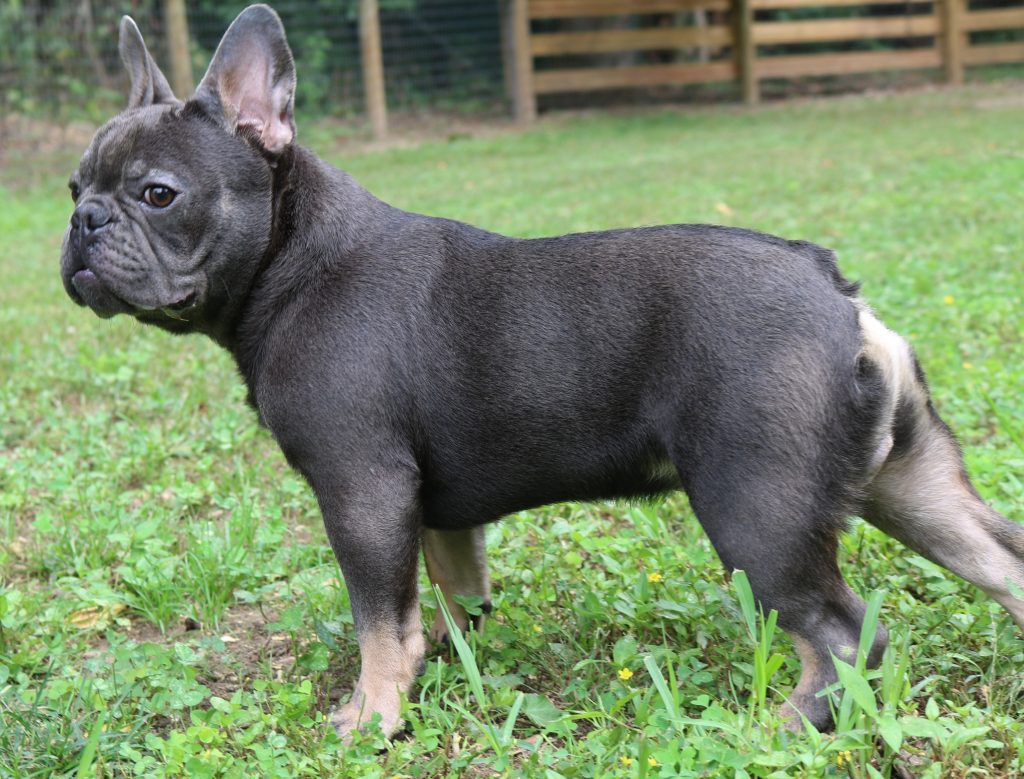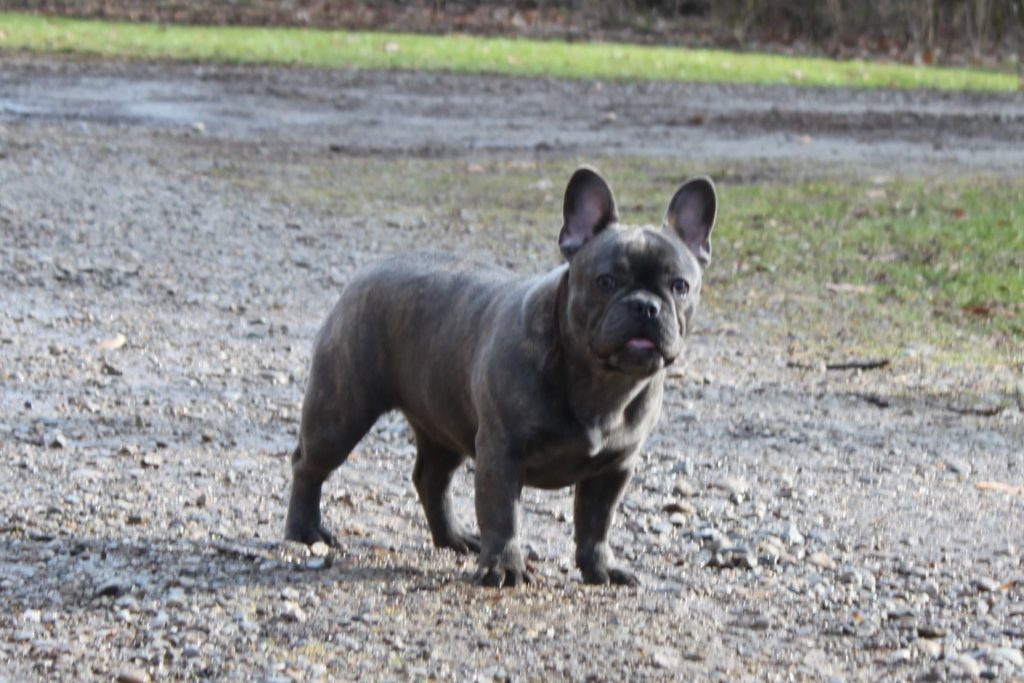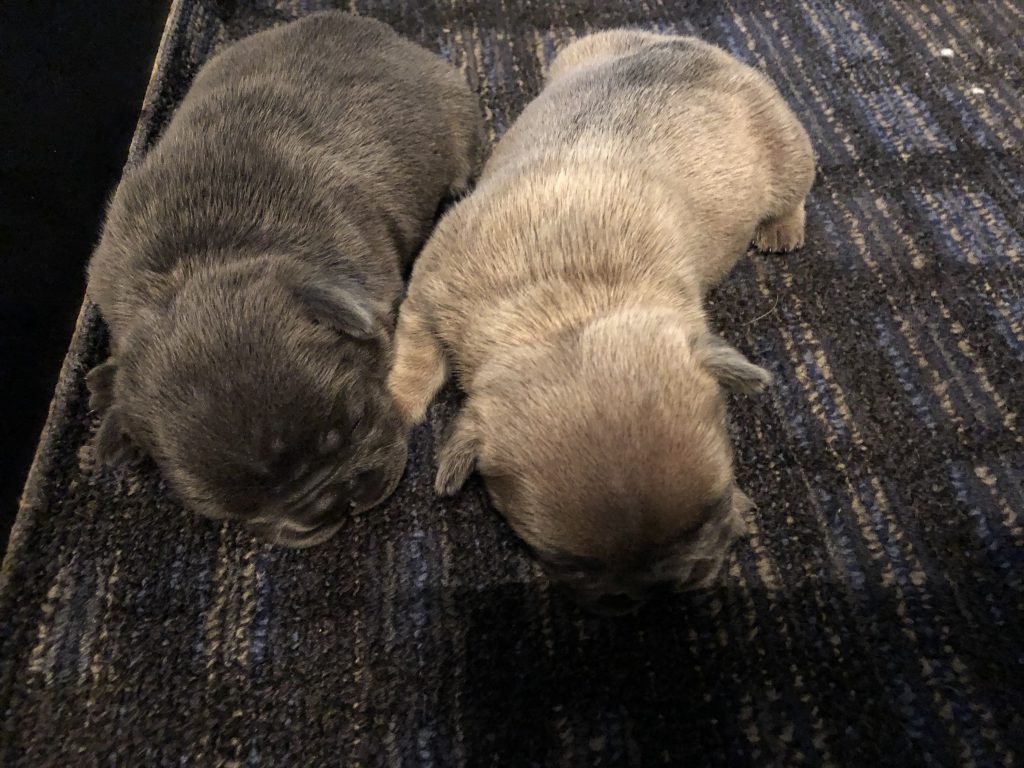 ---
Blue Fawn male-Kruger