Meet our family friendly French Bulldog puppies!!!
Once a Frenchie, Always a Frenchie
Here you can see upcoming litters and new arrivals. We will be taking deposits to hold puppies at 1 week of age. Contact us to reserve one for you. Prices vary depending on gender, color and pedigree. Contact us with what your looking for.
Here are the litters we have now and coming soon!
Cleo and Bubba litter. Dob Oct 12, 2019-standard color only Puppies. Daystar lines.
Akc reg.
Limited akc $3000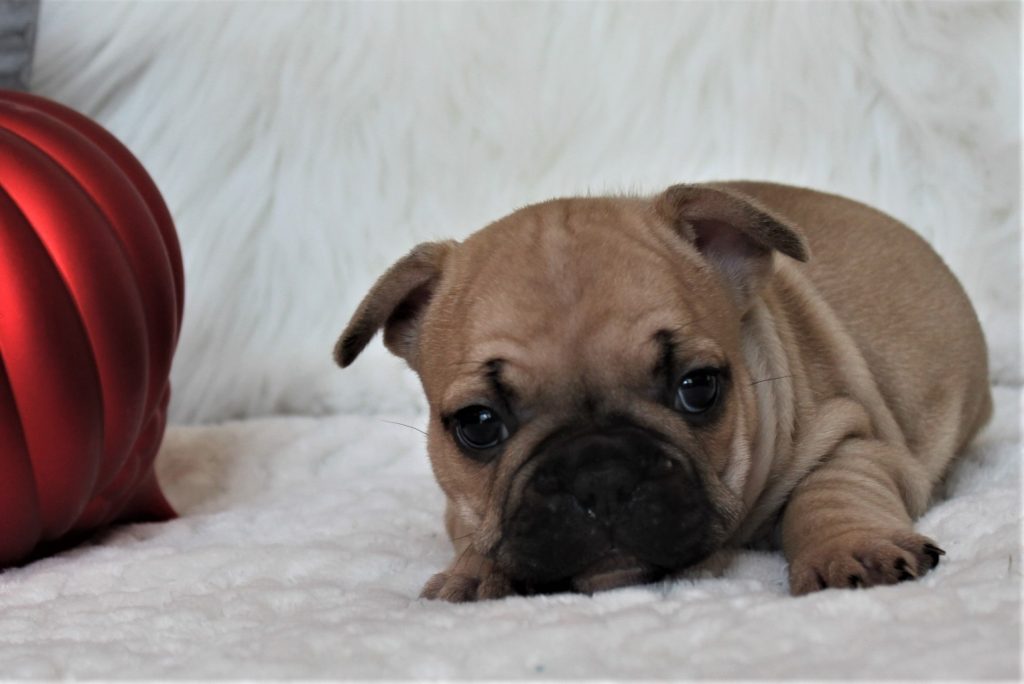 ---
---
Mona and Bubba litter. Dob Oct 12, 2019. 1fawn male. Daystar sire. Red dam
Ears are up! He is a tiny boy! $2900 -Corky is available
Evelina and Tank Pup
Meet Calli..She was going to be my keeper but I've decided to sell her. She is 5 months old and a very tiny 12lbs . Sable with a beautiful face and great temperament.